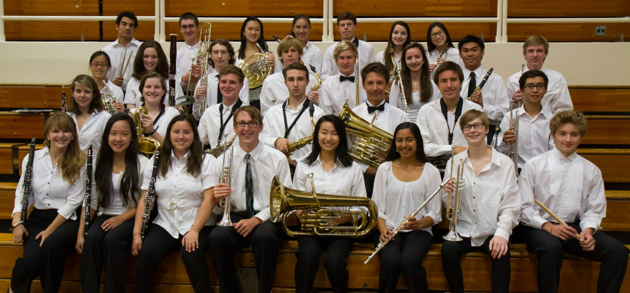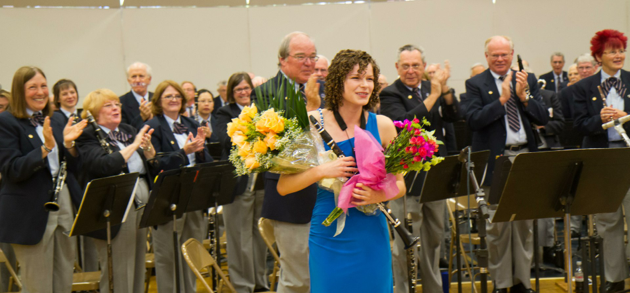 Become a Friend of the Band
The Coastal Communities Concert Band Foundation, a non-profit, 501(c)3 corporation, supports and operates the Coastal Communities Concert Band, a San Dieguito Adult School class. Your generous contributions allow us to perform a wide variety of music for our enthusiastic audiences. Two of our commissioned works have become national favorites. We also honor talented local student musicians with the opportunity to perform with the CCCBand and receive scholarships for music studies. In 2009 we started a project to introduce third-graders to instrumental music and have now extended that program by offering scholarships for children who need financial assistance to subsequently enroll in after-school music programs.
You may become a Friend of the Band at the level of your choice:
Supporter – $25 – $49
Principal Player – $50 – $99
Section Leader – $100 – $249
Soloist – $250 – 499
Virtuoso – $500 – $999
Conductor's Circle – $1000 – $2499
Sammy Nestico Society – $2500 – 4999
John Philip Sousa Society – $5000 and up
Other ways to support the Band
The band has established three special funds. The Caneva Scholarship Fund provides music scholarships for outstanding high school student musicians, and the Jan Hurt Scholarship Fund provides financial assistance for elementary school children to attend after school music programs. (Donated funds may be awarded in subsequent years.) The Coastal Communities Concert Band Endowment Fund provides a permanent source of annual income to support CCCBand programs through tax-deductible gifts, a donation of cash or securities, a financial pledge to be paid over several years, a deferred gift in your Will or Trust, or other Planned Gift.
Please contact us by email to development@cccband.com for more information, for other ways to support the band, or if you have any questions about our programs.
Donate Online
Paypal:
Yes, I'd Like to Become a Friend of the Band!