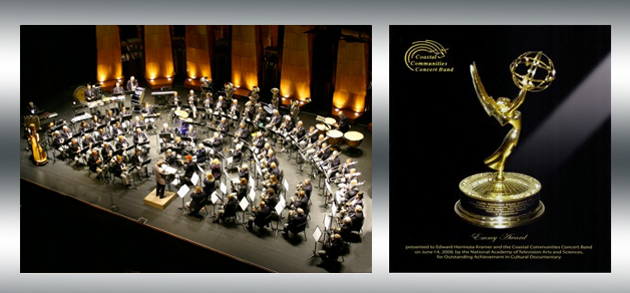 The Coastal Communities Concert Band is launching its 2018 Season with your favorite themes, a special soloist, and the musical excellence you have come to expect.
We'll kick off our 35th anniversary year with a concert featuring internationally-acclaimed trombonist Harry Watters – a member of "Pershing's Own" US Army Band, a Jupiter artist, and jazz trombone instructor at George Mason University. Harry is also a fun, dynamic performer. February 25
Our most inspirational concert is the annual Salute to Young Musicians where we are accompanied by talented North County high school musicians. Last year's Don Caneva Scholarship winner, Canyon Crest Academy senior Maggie Chen, will solo on clarinet. April 29
As summer begins, our mood becomes more carefree, and so does the music with our Movie Matinee favorites. June 24
Dancin' the Night Away will be our last hurrah of the summer, and we guarantee toes will be tapping. August 19
Our series ends with cherished songs that celebrate our patriotism with America the Beautiful. October 7

Meet Conductor Tom Cole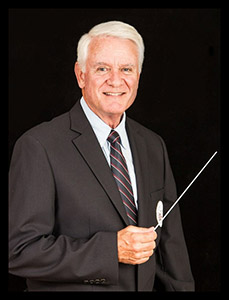 The conductor and music director of the Coastal Communities Concert Band is Tom Cole.  Tom is a highly respected band conductor and clinician and recently retired as band director of Rancho Bernardo High School where he had one of finest band programs in California and the nation.



We invite you to visit the Coastal Communities Concert Band page on Facebook – www.facebook.com/cccband
Click "Like" to become a "Fan" and post your comments about our band.
Never miss a concert! We email you bimonthly at most, and your email information stays only with us and is never shared with a third party.

CCCB Mobile App

We've entered a new era. We are now one off the first community bands in the US to have our own Mobile Smartphone App. So, if you have an iPhone or an Android phone, you can download or app here. On our mobile app, you'll be able to check out all the upcoming concert dates, purchase tickets, watch CCCBand videos, read about all the musicians in the band or get exclusive content. You'll also be able to share your concert experience on Facebook and so much more! Help us usher in the mobile generation!
The Coastal Communities Concert Band Foundation is a participant in the Amazon Services LLC Associates Program, an affiliate advertising program designed to provide a means for sites to earn advertising fees by advertising and linking to Amazon.com.