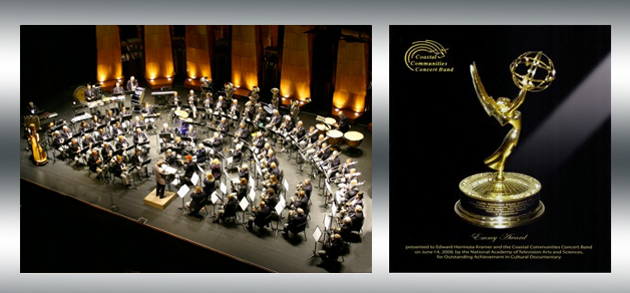 ESCAPE to our 2019 Concert Season
Turn off your cell phone. Unplug your computer. Put something real on the books in 2019 – live music from the treasure of North County, the CCCBand.
This musical year, our 36th, starts with a perfect mix of traditional band literature in our anniversary concert Musical Sensations. February 17
In April, the CCCBand continues its tradition of inspiring and cultivating fresh talent during the Salute to Young Musicians concert. Last year's Don Caneva Scholarship recipient Sergio Miragliotta will perform Bizet's thrilling "Carmen Fantasy" for flute. April 28
From both Stage and Screen come the most iconic and memorable melodies; we'll find the perfect ones for this summertime concert. June 23
The name of the game with Summer Pops is entertainment. No highbrow masterworks this time; these tunes will be nostalgic and fun. August 18
Music from the 60s and 70s Tumultuous times of great change for this country are reflected in its genre-defining music. October 20
Our annual Holiday Concert has been bringing good cheer to North County for 25 years! December 8
Meet Conductor Tom Cole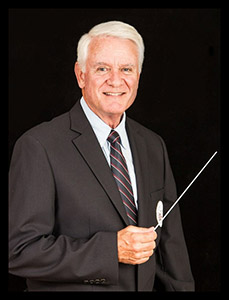 The conductor and music director of the Coastal Communities Concert Band is Tom Cole.  Tom is a highly respected band conductor and clinician and recently retired as band director of Rancho Bernardo High School where he had one of finest band programs in California and the nation.



We invite you to visit the Coastal Communities Concert Band page on Facebook – www.facebook.com/cccband
Click "Like" to become a "Fan" and post your comments about our band.
Never miss a concert! We email you bimonthly at most, and your email information stays only with us and is never shared with a third party.

CCCB Mobile App

We've entered a new era. We are now one off the first community bands in the US to have our own Mobile Smartphone App. So, if you have an iPhone or an Android phone, you can download or app here. On our mobile app, you'll be able to check out all the upcoming concert dates, purchase tickets, watch CCCBand videos, read about all the musicians in the band or get exclusive content. You'll also be able to share your concert experience on Facebook and so much more! Help us usher in the mobile generation!
The Coastal Communities Concert Band Foundation is a participant in the Amazon Services LLC Associates Program, an affiliate advertising program designed to provide a means for sites to earn advertising fees by advertising and linking to Amazon.com.