Coronavirus Information for the Coastal Communities Concert Band Community
Updated Monday, August 3, 2020
CCCB's commitment to the health and safety of our audience and musicians is paramount because first and foremost we are a family. Therefore we are closely monitoring the unfolding Coronavirus situation with seriousness and care so as to take every possible measure to ensure the continuing health and well-being of our audience and musicians.
Due to the risk associated with gathering a large crowd for a concert and our inability to rehearse as a group, the CCCB Board has decided to cancel all concerts until we determine that we can safely rehearse as a group and present concerts. Thank you for your trust in us and please do not hesitate to contact us with your questions. –CCCB Board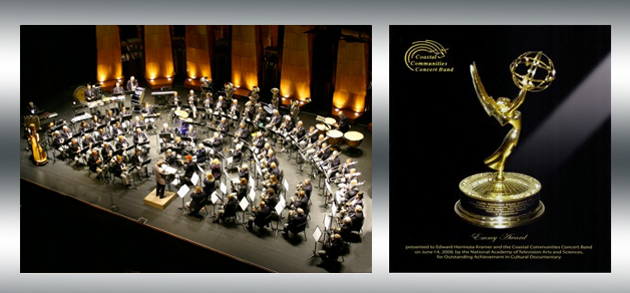 Our Vision for 2020 is Clear: We Just Need to Share it with You
In spring, it's time for our Salute to Young Musicians. Top scholarship winners have gone on to Eastman, Harvard, and Stanford. Be prepared to be amazed!
Sunday, April 26, 2020 at 2:00 pm | San Dieguito Academy | Salute to Young Musicians
Early summer, we'll give you the best of Broadway with favorites from our early June performance at Carnegie Hall.
Sunday, June 28 , 2020 at 2:00 pm | Carlsbad Community Church | Give Our Regards to Broadway
In 1945, we Americans were more united than any time in history. We'll bring that spirit back in August.
Sunday, August 16, 2020 at 2:00 pm | Carlsbad Community Church | The Spirit of 1945
Winding down our season, we aim to entertain during our Fall Pops concert. Tap your toes to familiar tunes!
Sunday, October 18, 2020 at 2:00 pm | Carlsbad Community Church | Fall Pops
Meet Conductor Tom Cole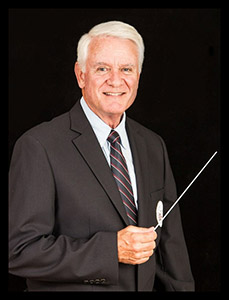 The conductor and music director of the Coastal Communities Concert Band is Tom Cole.  Tom is a highly respected band conductor and clinician and recently retired as band director of Rancho Bernardo High School where he had one of finest band programs in California and the nation.



We invite you to visit the Coastal Communities Concert Band page on Facebook – www.facebook.com/cccband
Click "Like" to become a "Fan" and post your comments about our band.
Never miss a concert! We email you bimonthly at most, and your email information stays only with us and is never shared with a third party.

CCCB Mobile App

We've entered a new era. We are now one off the first community bands in the US to have our own Mobile Smartphone App. So, if you have an iPhone or an Android phone, you can download or app here. On our mobile app, you'll be able to check out all the upcoming concert dates, purchase tickets, watch CCCBand videos, read about all the musicians in the band or get exclusive content. You'll also be able to share your concert experience on Facebook and so much more! Help us usher in the mobile generation!
The Coastal Communities Concert Band Foundation is a participant in the Amazon Services LLC Associates Program, an affiliate advertising program designed to provide a means for sites to earn advertising fees by advertising and linking to Amazon.com.