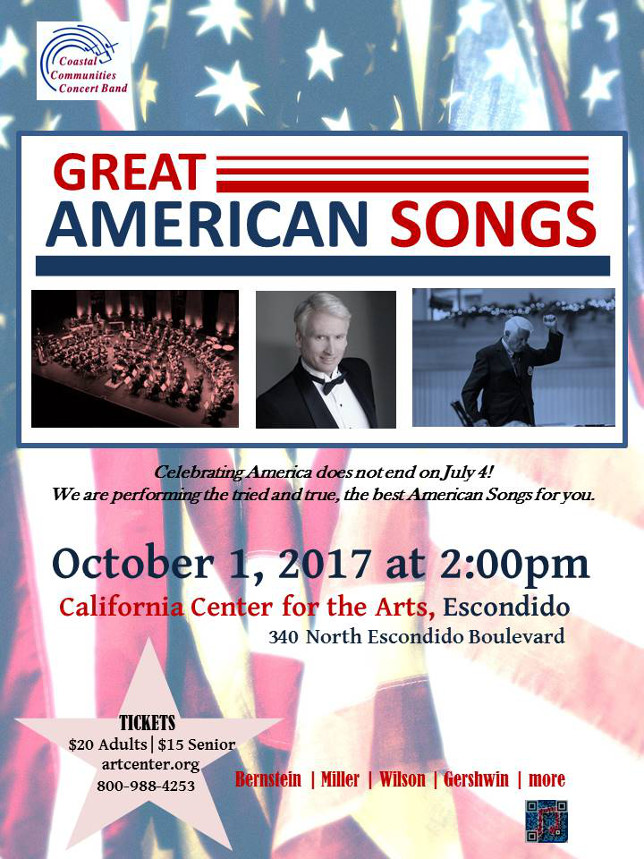 Great American Songs
Sunday, October 1st, 2:00 pm
California Center for the Arts
340 N. Escondido Blvd, Escondido, CA


Tickets may be purchased from CCCB below or by calling 760-436-6137. No additional fees will be charged when purchased directly from CCCB.
OR
Tickets may be purchased directly from the California Center for the Arts Website, or by calling 760-839-4138. Please note that ticketing fees may apply.
Note: Tickets will be available online up until 4 days before the concert. After that, they can be purchased at the box office.
Future Concert Dates
Great American Songs
Sunday, October 1st, 2:00 pm
California Center for the Arts
340 N. Escondido Blvd, Escondido, CA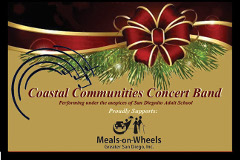 Annual Holiday Concert
Benefiting Meals on WHeels
Sunday, December 3rd, 2:00 pm
Carlsbad Community Church
Jefferson & Pine, Carlsbad


Ticket Info
Coming Soon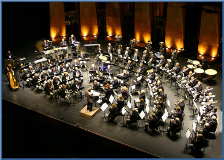 CCCB Anniversary Concert
Sunday, February 25th, 2:00 pm
Carlsbad Community Church
Jefferson & Pine, Carlsbad



Ticket Info
Coming Soon